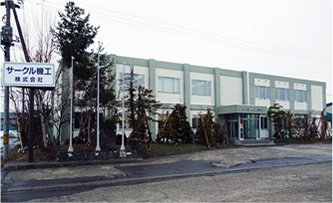 Our fundamental mission is to "promote Hokkaido agriculture together with members of the local community." The agricultural machinery industry has placed focus on the expansion of management scale, labor-saving in farm work and improvement in productivity, for which agricultural machinery has played a significant role.
However, with the aging of farmers and a shortage of successors, as well as the intensification of international competition, there are growing needs and expectations for agricultural machinery that will improve not only productivity but also safety and environmental friendliness to ensure that agriculture is handed down to the next generation.
With an open work environment where everyone can freely express their views, our company genuinely understands today's agricultural machinery needs and promotes the development and improvement of products by capitalizing on its ideas and creativity. All our employees are united in their commitment to fulfilling our mission of providing our customers with safer and more reliable products.
We look forward to your continued patronage.
Kuniki Kiyama
President