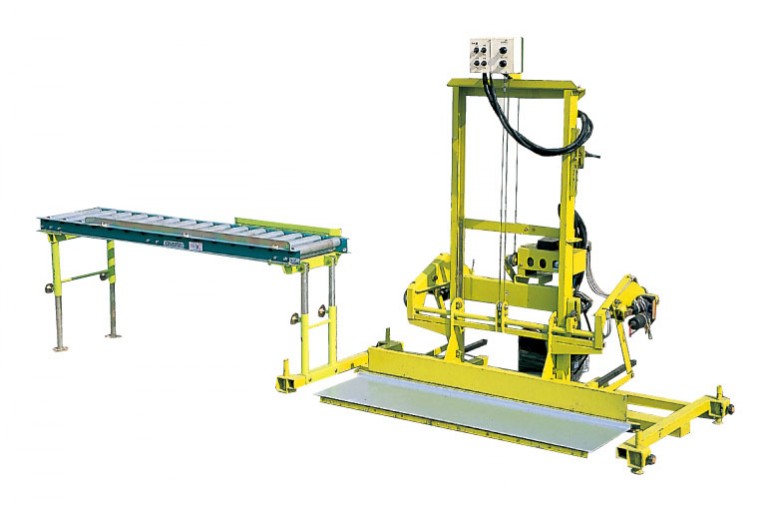 The auto slider automatically moves paper pots to a seedling conveyor.
Paper pots can be put on the conveyor by simply placing the seedling conveyor at a predetermined position and pressing the switch.
Lowering, placing and returning motions are fully automated (can also be manually operated).
Efficiency can be further improved by using an optional remote controller.
Comes with an aluminum roller for seeding and a special aluminum reversing plate.
Main specifications
Model
Dimensions/weight
Engine
Efficiency
Remarks
Total length (mm)
Total width(mm)
Total height(mm)
Weight(kg)
AS-T1
1,920
880
1,430
100
DC-12V
–

Catalog Download