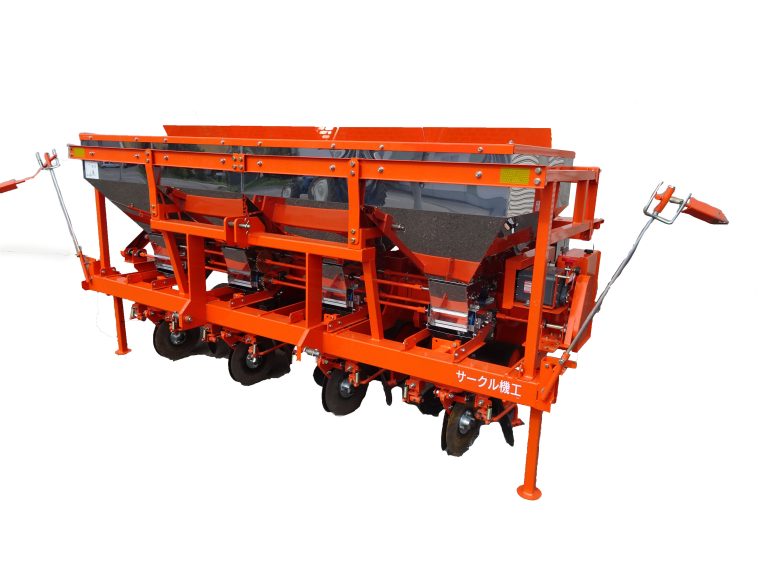 *Featuring a double-tank structure, this roll seeder can be used to apply two types of fertilizer.
Main: chemical fertilizer, 20–200 kg/10 a
Sub: grainy lime, 20–100 kg/10 a
*The disk-colter opener reduces soil clogging.
*The roll-type seeding part ensures stable seeding even at high speeds (working speed: 8 km/h or lower).

Catalog Download