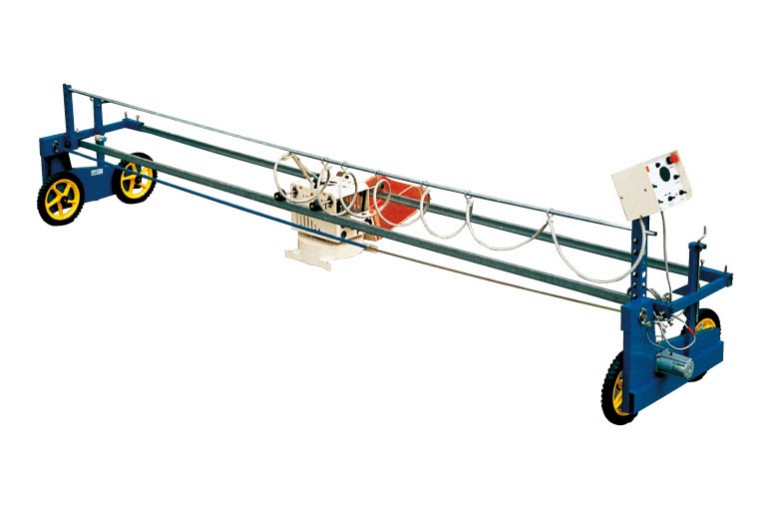 Makes seedlings uniform and strong with thick stems.
There is no need to worry about diseases since cut leaves are collected in a storage bag rather than being left on the seedlings.
Trimming leaves makes it possible to reduce the number of substandard onions.
With an easily adjustable track width, it can be used for green houses of various widths.
The cutting width can be changed to three levels with a switch.
The cutting height can also be adjusted easily with a handle.
Main specifications
Model
Dimensions/weight
Engine
Efficiency
Remarks
Total length (mm)
Total width(mm)
Total height(mm)
Weight(kg)
KCN
4,000
1,060
1,100
75
Single-phase 150W,25W and 15W each
85 m/h, track width: 3 m When the cutting width is 20 cm
Track width: 2,200 to 3,700 mm Cutting width: 20, 25 or 27 cm

Catalog Download