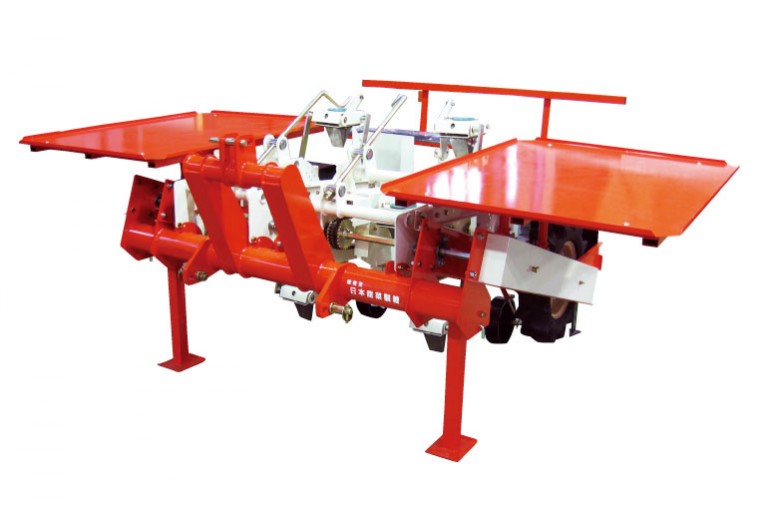 Transplanter for broccoli, cabbage, Chinese cabbage, etc.
Transplanting can be done through mulch film.
Paper-pot, cell and polyethylene-pot seedlings can be transplanted.
This transplanter can be used for intrarow spaces of 38 to 80 cm.
The original seller of the product is Nippon Beet Sugar Manufacturing Co., Ltd.
Learn more about the product here.
Main specifications
Model
Dimensions/weight
Engine
Efficiency
Usable paper pot
Total length (mm)
Total width(mm)
Total height(mm)
Weight(kg)
MCT-2
2,040
2,920
1,570
420
26 Kw or more (35 PS or more)
3,000/hr
Efficiency varies by intrarow spaces, etc.

Catalog Download