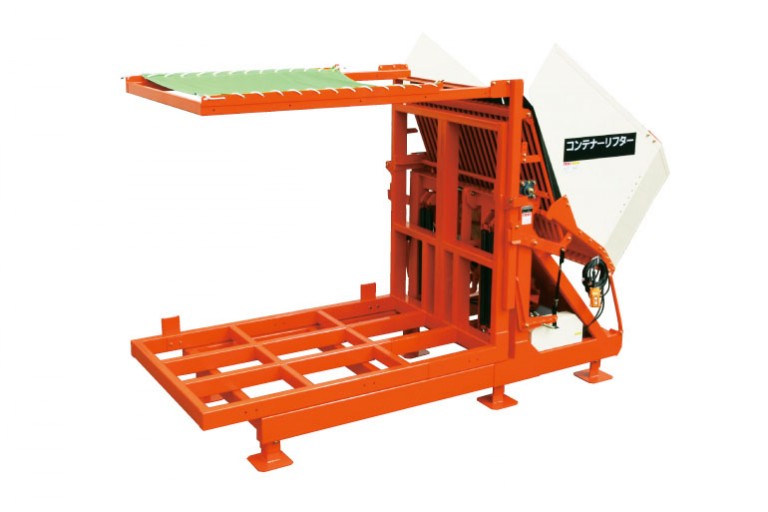 It is a device to transport onions from containers.
Easy and effortless operation for removing onions from large containers.
Since onions are removed from the top, there is no need to open or close the container, which can be both dangerous and troublesome.
The container can be replaced from either side.
The container is secured with an overflow prevention plate at the top.
Operation is made easy since there are only up and down switches.
Main specifications
Model
Dimensions/weight
Engine
Accuracy
Efficiency
Total length (mm)
Total width(mm)
Total height(mm)
Weight(kg)
KL
3,400
1,400
3,600 (when the lift is up)
690
Single-phase 550W
Lift capacity: 1,600 kg

Catalog Download