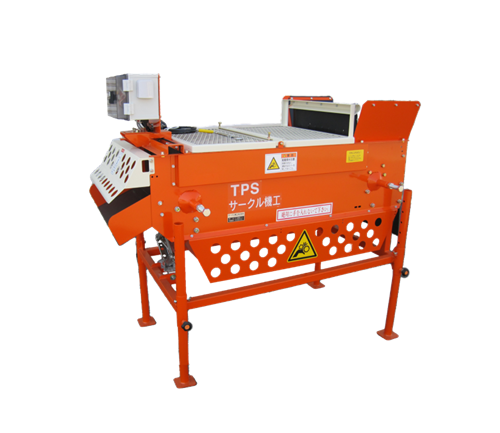 It is a device for stem and leaf processing and polishing of onions.
Two effects – Can be used for not only stem and leaf processing but also polishing
Highly efficient processing thanks to the use of spiral rollers.
Rollers with protruding rubber have a polishing effect.
Speed can be adjusted with the inverter.
The angle of the tapping part is adjustable.
Main specifications
Model
Dimensions/weight
Engine
Accuracy
Efficiency
Total length (mm)
Total width(mm)
Total height(mm)
Weight(kg)
TPS
1,610
960
1,420
210
Three-phase, 750W
2 tons/h

Catalog Download